Cell phone use is skyrocketing children's brain tumour risk by an astonishing 400%.
Why? Because cell phones generate powerful Electronic Magnetic Fields (EMF) of radiation that overwhelm and seriously damage human DNA.
It's not just cell phones that concern us. Other contributors include:
• gaming devices when left on to download updates
• WiFi always (switch this off at night)
• TV and Computers (stop leaving on standby)
• remote controls
• baby monitors, hairdryers, electric shavers, electric blankets
• cordless phones
• SMART meters
• those twisty CFL lightbulbs
• electricity from wall plugs (get some Stetzer Filters)
• wiring errors (even from next door)
• solar panels (slight but discernible)
The results? Side effects such as infertility, depression, Alzheimer's, brain cancer, tumours, headaches and a long list of other conditions.
These side effects are only going to become more common with the inevitable spread of 5G technology.
GEOVITAL was one of the earliest pioneers in the field radiation assessment and creating holistic solutions to create healthier sleeping environments.
To celebrate GEOVITAL'S 40 years in the business, products and courses have been discounted dramatically for the occasion.
It is for November only including BLACK FRIDAY and CYBER MONDAY or until quotas have been reached, so act now!
The November 2022 SALE is the last opportunity to do something special for our anniversary and for you to secure our excellent value-for-money holistic solutions for your family.
When the sale is over, pricing may still be at the 2022-level, but the specials will have stopped and delivery may take longer.
Prices will increase in January 2023
SHIELDING + BEDDING: Large Discounts for clients AND a special discount for our Health Clients
GEOVITAL has always recommended a fact finding home assessment by one of our consultants before making purchases or changes to a home or bedroom.
As we knew our patients in the original clinic quite well, we had 'mates rates' for them… or 'Health Client pricing' as we call it. This is still available now.
During this SALE, people who have not had a home assessment done by one of our consultants can enjoy the whopping 15% discount* which Health Clients normally enjoy, on Electrosmog (shielding) and Sleeping (Mattresses and bedding) shop categories.
For our Health Clients, we have a never seen before 17% Discount on Electrosmog (shielding) and Sleeping (mattresses and bedding) during this SALE.
COURSES: Temporary 40% Anniversary Price Reduction
AND an Extra 33% Discount in November 2022
EMF1 guided PRO online training, EMF2 Business Sessions and Website copy, EMF3 workshops, the CLASSIC course held in Austria in July 23, self-guided online courses on amateur meters and the Tiny house or Extension Radiation-Free Building course… are at super tempting value this month only.
We have temporarily reduced the prices of the EMF1 and the CLASSIC course by 40%, and this month you get an extra 33.3% discount on your deposit payments.
This means that a EMF1 guided PRO online course which was 1998 USD, is now only 1198 USD. Your deposit payment would be 599 USD but in November you can get 33.3% off your deposit! Buy an EMF1 course which has an Early Bird offer available, and you'll get 33.3% off that!
EMF2 12 months Business Sessions for new consultants. Was 598 USD, now with a 33.3% discount it is only 399 USD! (Or maybe you can do an EMF1 which has a bundle price with EMF2 included for even less).
EMF3 workshops around the world. Secure approx. an extra 130 USD off your deposit this month, when you secure your spot.
CLASSIC Course in Austria (English in July). Was 1398 USD, now just 838 USD from the 40% anniversary price reduction. Purchase this November, an enjoy an extra 33.3% off your deposit payment… that is another 139 USD saved! Bringing your GEOVITAL Assessment and Mitigation course in Austria down to just 698 USDollars.
Coupon Codes for GEOVITAL EMF protection solutions and Courses
IMPORTANT INFO BELOW:
For the 33.3% discount off Courses, use 40yearscourses
For the 15% discount off Electrosmog (shielding) and Sleeping (mattresses and bedding) shop categories, use 40yearsdiscount
For our home assessment clients, the 17% discount off Electrosmog (shielding) and Sleeping (mattresses and bedding) shop categories, they can use 40yearshelping
*Discounts are available on most items but not all.
In case of deposit payments, the 33.3% extra discount does not apply to the balance payment which is due some weeks before the course.
The Stand-Alone PRO-Level Guided Online Course
(and Module 1 to the EMF Radiation Assessment and Mitigation Business Start-Up Course)
After many years of teaching people in a 4 day intensive course style, a dramatic change was called for. Since its creation, Patrick's signature course has earned much respect and produced more confident and capable consultants than ever before. This was the thought process:
There is a lot of theory to cover. It is not difficult, but it is a lot. It is costly to travel to a workshop in Austria, Australia, Canada or Asia, and to then spent days sitting in a class room to cover theory doesn't seem like a good use of time. Patrick was already teaching courses online but fell into a similar 'intense' and fast paced habit. What this new course offers proved much needed and wanted:
Never before has an EMF online course had so much detail and an ability to practice under supervision
EMF1 is a stand alone course
This course is essentially the theory module of the EMF Assessment and Mitigation Business Start-Up Course. It ended up being so detailed and managed to fit in a growing number of video recordings of supervised assessment (and their feedback to the student) in to give confidence when practicing new learned skills after the course.
The option exists to do an assessment of ones own home if GEOVITAL meters were acquired during the course, with Patrick or one of the senior consultants supervising. All up, this course delivers MORE practice than any other EMF assessment course.
It is therefor no wonder that the EMF1 module has become a stand alone program.
Including EMF2 for Business Skills and Online Practice and/or attending the EMF3 In-Person Practical Workshop is desirable and recommended
Even before a solid base of understanding of the subject matter from a wholistic approach is build, students can benefit greatly from attending the Business Focussed sessions available through EMF2 enrolment. With additional inclusions the EMF2 offers great value and prepares students for a more successful entry into the industry.
After EMF1, even without having done EMF2, the 'optional' EMF3 program with an in-person workshop in one of the locations around the world, would propel students to unseen levels of confidence.
EMF3 would include:
3 or 4 Day in-person workshop in Austria, Australia, Canada or Malaysia
Doing multiple full home assessments, possibly with local residents there.
Learn about geopathic stress assessment
As soon as students are enrolled in the Business Program (EMF2) they gain access to 12 months of formal and dedicated online business training sessions most of which are industry specific, giving them a flying start straight out the course. Subjects may include:
Let us explain EMF1 EMF2 and EMF3 properly
General business practices and start-up ingredients of a business
Focused sessions on Webinar Hosting
Focused sessions on Photography and Videography for content creation
Focused sessions on Social Media Marketing
Focused sessions on Time Management
Focused sessions on Body Language
Focused sessions on Effective Communication
and more…
This is included in the most complete stand-alone Online EMF consultant training course
Click the tabs to see the inclusions.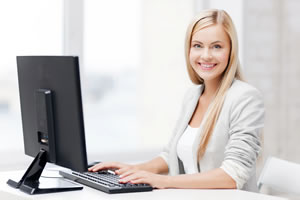 The guided online online course runs over about 5 to 6 weeks. You gain access to the Online Knowledge Centre where you find all the training materials and more. Most of the training in done with videos, so just sit back, relax and absorb. The advantage here is that you can pause your lesson, rewind it, restart it… You can even come back to it after the course for years to come.
Included subjects in the course are:
Electricity as source of radiation
Tools of the trade (meters)
The Home Assessment Process
Avoidance, Elimination and Mitigation Solutions
Under standing shielding effectiveness and how to identify misleading marketing
Mitigation processes and examples
Geopatchic Stress introduction
Healthier mattresses (I wrote this article on mattresses)
A detailed and confidence building GUIDED online course to get started in a new field
You can find the dates of the EMF1 (and EMF2, and EMF3 if planned) course in the event calendar. The courses are also listed as items in the online shop and can be purchased there.
LIMITED: We take a maximum of 8 or 10 students in our online EMF1 course, so don't delay as courses can fill suddenly.
Join us soon and click on the links before it's too late.
If you want any clarification on the above please email me
Graeme Dinnen
ResourcesForLife.net